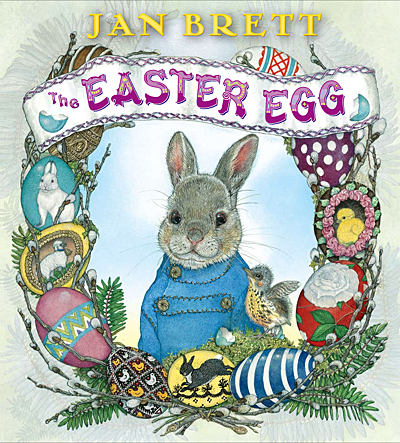 My daughter brought this home from the school library recently and it was such a sweet book, that I thought I would share.
Hoppi wants to have the most special egg to share with the Easter bunny but he ends up getting side tracked when a mother Robin needs his help. I really loved the illustrations. Jan Brett always does an excellent job of accurately representing the animals she draws. Aside from the clothes, she is very accurate in her drawings.
Which egg turns out to be the most wonderful egg is a beautiful choice and the egg rides in a place of honor with the Easter bunny.
4/5 stars.
Ms. Brett does have a book about chickens called
Daisy Comes Home
where a chicken is the heroine. I haven't read the book yet, but the pictures I've seen make it sound like a fun book to read as well.
She has a paper chicken chain activity on her website
here
.